Enter to win a different prize each day, from Nov. 29th through Dec.24th, with the 25 Days of Christmas Blogshare Giveaways! Each day we will be highlighting a post from one of our 28 blog partners. Look for the link daily that will take you to the blogshare post of the day. By clicking on the day link you will find the rafflecopter form to enter each of the 25 Days of Christmas Giveaways!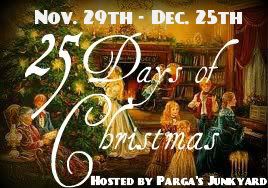 Today Sweeping The USA is giving away an Electric Stainless Steel Fondue Pot!! Mmmmm fondue……
  What are your holiday traditions?  Do you have any?  Do you want to have one or a few?  I think my family and I should start a great new tradition….FONDUE!!! Yum!!  And guess what?  You have a chance to win your own fondue pot below!  Leave me a comment and tell me what your holiday traditions are!      
Enter below for your chance!!